WASHINGTON — A Supreme Court ruling on marriage equality is still months away, but there was an air of celebration Monday among the advocates, attorneys and couples who have been fighting for decades.
On Tuesday morning, the court's nine justices will hear arguments in Obergefell v. Hodges, a case expected to settle the question of whether same-sex couples have a constitutional right to marriage.
The dozens of plaintiffs hail from Kentucky, Michigan, Ohio and Tennessee. Some are fighting to marry their loved ones in their home state. Others want their state to recognize their legal marriage that was performed elsewhere.
On Monday evening, they gathered together in Washington, joined by plaintiffs from cases in other states over the year, to celebrate how far the fight for equality has come.
"Tonight here, we bring together plaintiffs and attorneys from more than 33 states, representing more than 55 different cases, spanning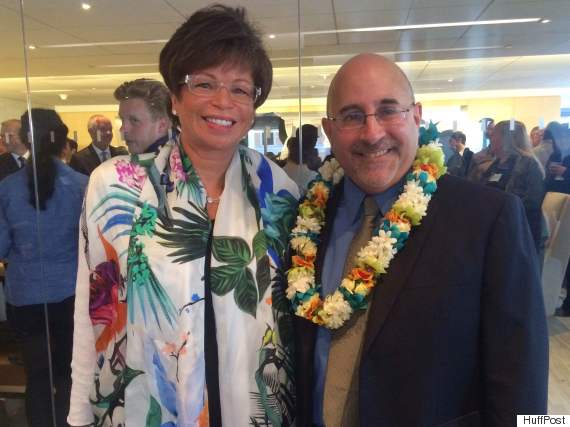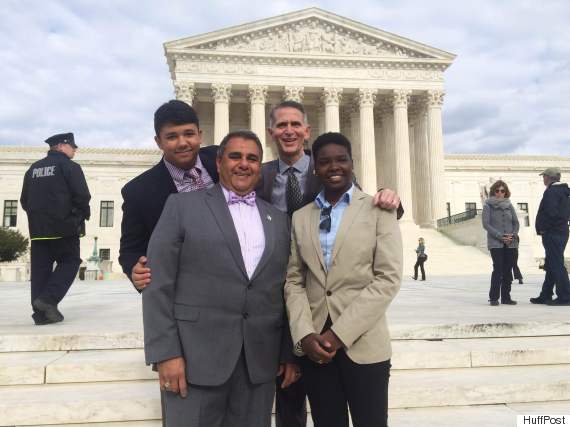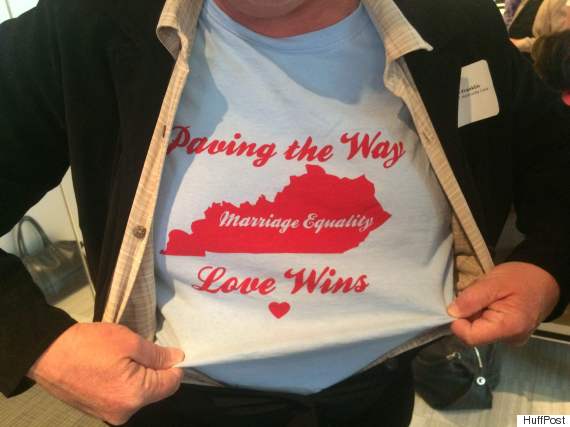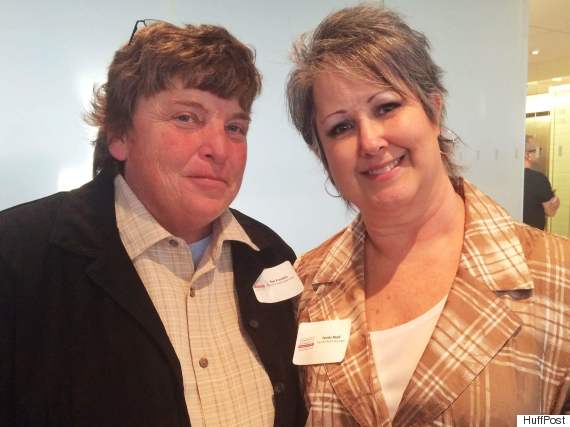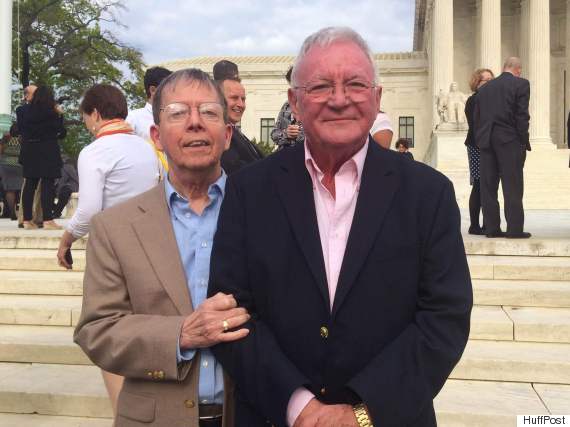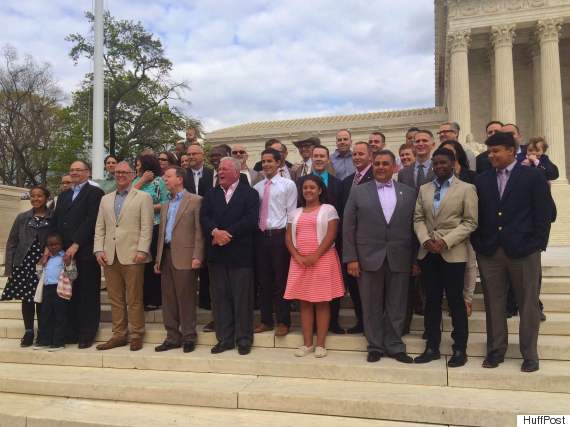 Continue reading "Same-Sex Couples At Center Of Supreme Court Case Get Ready For Big Day"